San Juan De Los Terreros
San Juan is a growing area with a lovely micro-climate, a place where you can expect up to 320 days a year sunshine, with an average temperature of 20. The surrounding area consists of stunning scenery, contrasting mountains against the green fields and sandy beaches.
You will find a whole host of blue flag beaches as well as the coves to explore. As an area, it is family friendly with disabled access, offering a vast lifestyle of everything from snorkelling to golf. As a town, it has great amenities - Numerous Bars and beach front bar/ chiringuito, and a new commercial centre with shops, super market and gym facilities such as gym and health classes.
It is a town that is open all year round, San Juan de los Terreros has facilities covering all the basic daily needs including Medical Centre and Pharmacy. There is a wonderful palm tree-lined promenade, which extends the length of the beach.
The village is surrounded by wonderful coastline and a backdrop of rugged mountains, which perfectly frame the skyline at sunset. Those that ascend the peaks are rewarded with some truly magnificent views to the Costa Almeria.

Just out to sea are the two islands of Isla Negra and Isla de Terreros, both are protected natural parks (the Terreros Island-Black Island Natural Monument).
The most characteristic monument in the town is San Juan de los Terreros Castle, built in 1764 on a promontory that overlooks a lot of the coastline of Almería and Murcia. It has been declared a Cultural Attraction. Built as a coastal fort, it sits atop a headland 150 metres above the coast. From the castle you can see to Cabo Cope and the resort of Mojacar.
San Juan de los Terreros is full of lovely places to wine and dine. Difficult to name the best as they all have something special and a little different.
Perichan – right in the middle of the Playa Costa Serena. Some excellent dishes and lovely rice, well known for its alioli, traditional food and excellent service. Open daily, Closed on a Wednesday.
La Entrevista which is towards the end of the village in the direction of Mar de Pulpi. Incredible beach location with views of the island, castle and more. Lovely fish dishes and suculent meat on the brasa.. Great service and prices.
Mi Cortijo – traditional food with a Belguim twist, the owners take pride in the food and service they provide with attention to detail.
La Venta and Meson la Pepa – both located in the heart of the village offer traditional spanish food with fantastic service.
Los Cocedores beach. Located next to Las Palmeras beach, it is highly admired for its crystalline water, a natural swimming pool and breathtaking cliffs. Protected by the surrounding mountain, the beach gives a magical air as it is covered with a beautiful white sand along with an impressive landscape.
Las Palmeras beach. This 1,000 meter long beach is made up of golden sands that are further enhanced with loose stones. Its name is inspired by a group of palm trees that are situated next to the sea which gives it a picture-perfect appeal.
Mar Rabiosa beach. While this beach measures only 250 meters long, it is no doubt the most famous and most visited beach in the area. People come here because of its stunning golden sands and calm and shallow waters.
Calypso beach. Similar to Mar Rabiosa beach, this beach is also 250 meters long. Its name is inspired by an event in the 1950s when Cousteau commander's boat was said to have docked at the mythical beach.
Mar Serena beach. With a name that is inspired by its calm waters, this 700-meter long beach is known for its picture-perfect golden sands and calm and crystal clear waters. Its boundary is determined by "El Pichirichi" which is a large rock that separates it from the Mar Rabiosa beach.
Zones in this Area
Back to all areas
156,000€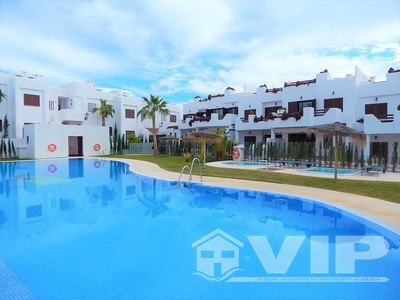 2 Bedrooms
2 Bathrooms
Communal Pool
71.00m² Build Size
114.00m² Plot Size
More Info >
220,000€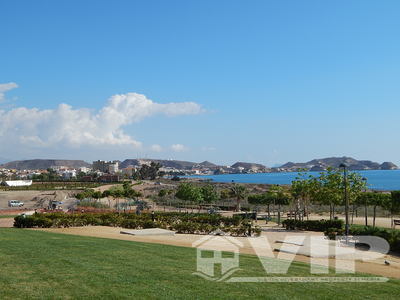 3 Bedrooms
2 Bathrooms
Private Pool
115.00m² Build Size
285.00m² Plot Size
More Info >
121,000€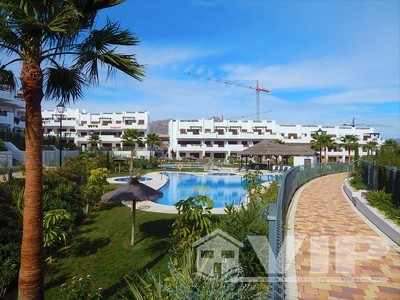 2 Bedrooms
1 Bathroom
Communal Pool
87.00m² Build Size
18.00m² Plot Size
More Info >
Back to all areas