See us on a Place in the Sun

VIP Almeria will continue to promote the idea of overseas home ownership to a British audience. We are signed up to present Costa Almeria at Stand B61.
We are offering all VIP Clients free tickets for the next show at A Place in the Sun Live, at the Manchester Central, 15th - 17th March 2019.
You can claim free tickets for the show by clicking the above link or copy and paste the the following link into your browser:
https://apits.circdata-solutions.co.uk/RFG/publish/APITS19MAN?exhibitorid=4fb84c02-bd28-414d-90ff-5d25f7c00ff6
This link offers unlimited free tickets to the exhibition, so you can invite as many people as you wish. This saves our guests the entry price of £10 per person (two for £15 in advance).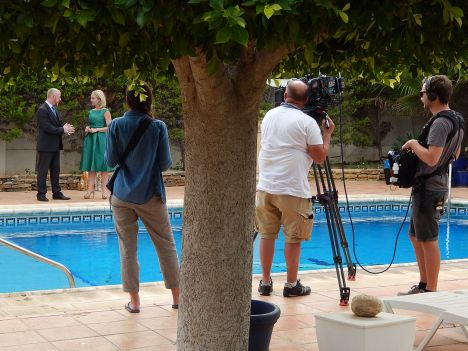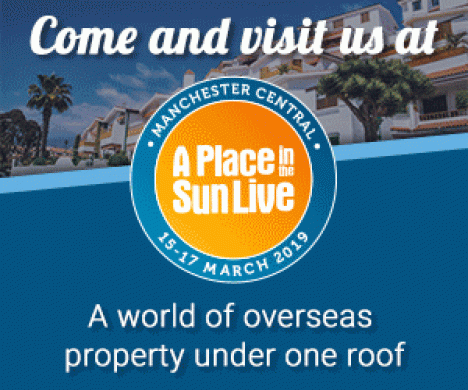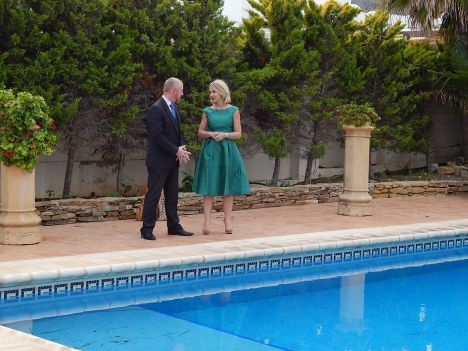 Reflecting back to our most recent shows, At the A Place in the Sun Live. Over the last three days we had 8,585 visitors through the doors which is 10% up on the show last year and a clear sign of an improving market. With 2,170 on Friday and 3,703 on Saturday we anticipated more people on Sunday but a combination of 26 degrees and engineering works on a number of underground lines had some impact.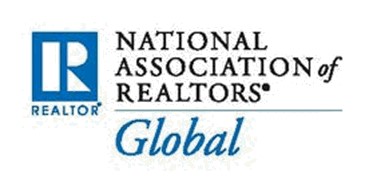 VIP Almeria have been awarded a hat-trick of titles Real Estate Firm of the Year in 2018, 2017 & 2016. This award is set up to recognise the firms which are among the best and brightest when it comes to real estate, able to flourish in this dynamic sector.
Nominated and Winner of Best Broker Costa Almeria, We are Almeria Area experts as titled in 2012 by A Place in the Sun. Member of the National Association of REALTORS® . NRDS ID: 061237049. Certified International Property Specialist (CIPS).
In addition to our involvement in over a dozen successful TV shows which continue to this day, VIP Almeria will be present at a number of property shows to offer you area and property advice for the Costa Almeria. Mojacar and the surrounding areas. We are available to discuss all property options such as those included in our own profile Section on "A Place in The Sun" which showcases all of our listings.

We are the only Real Estate Agent who are constantly and physically present for Costa Almeria at these property exibitions. VIP Almeria have been offering a wide variety of options since 2008, ensuring that you as the client are provided with a unsurpassed selection for all tastes and budgets. Our knowledge is key to finding your own place in the sun.