Buying Procedure
Your Quick-step Guide to Buying a Property in Spain
Buying a property in Spain, be it as a main home, holiday home, or as an investment should be an exciting time in all our lives. Many of us have dreamed of owning a beautiful home in the sunny, warm climate of Spain. All too often, many buyers get caught up in the dream and fail to fully understand the buying basics and the complete Spanish purchase process. As a result, buyers are often confused, wishing they had the right knowledge and guidance from the start.
The V.I.P Almeria quick-step guide is designed to give you a clear overview of the entire process, ensuring that buying your property becomes a simple and efïfcient task. This guide highlights the details from doing your initial budget and property research, right through to completing on your property and getting settled in!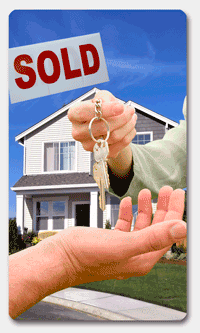 The Purchase Process
Step 1: Do your initial research
Do some basic online searches
Understand the purchase costs
Decide which area you want to buy in.
Step 2: Decide on your main criteria
Is the property for investment or personal use?
Do you want a ready-built property or something off-plan?
Calculate your approximate budget (to include the purchase and mortgage costs if applicable)
Step 3: Understand your budget and affordability
How much of your own money do you have or do you want to put in to buying a property?
Calculate your net real monthly income.
Understand how much mortgage you can afford and obtain
Calculate your real budget and plan within your means
Step 4: Do your detailed research
Conduct detailed online property search
Speak to or email real estate agents
Possibly attend property exhibitions
Call banks/broker for specfic mortgage advice
Step 5: Organise to view your properties
Select specfic properties for viewing
Plan your viewing trips accordingly
Make a shortlist and view again if necessary
Apply for your NIE certificate
Open bank account
Step 6: Find the right property
Ask the real estate agent detailed questions
Understand initial payment terms & total costs
View property again and, if happy, engage solicitor
Step 7: Engage a lawyer to do your initial property checks and consult a mortgage broker/bank to ensure you can obtain the mortgage you require
Lawyer to run important property checks (See Decree 218 page)
Speak to banks and/or mortgage brokers with regards to obtaining a mortgage
Get initial mortgage approval in writing
Step 8: Negotiate the price and make an offer
Ensure all property checks are in order
Make an initial offer on the property and negotiate the price (you may be asked to pay an initial holding deposit at this stage)
Confirm final price & deposit amount, agree terms and conditions (negotiable between buyer and seller) & set completion date in writing
Step 9: Pay a non-refundable deposit and sign the reservation and/or private contract
Typical deposit is 10% of sale price, payable in two stages:
1. Pay initial holding deposit (eg € 3000) and sign initial reservation contract
2. 15 to 30 days later, sign private contract (if necessary) and pay balance of deposit Stages 1 and 2 can combined.
Deposits are normally considered non-refundable. In some cases you can pay a deposit earlier subject to all the property checks being in order.
Step 10: Formalise mortgage finance (if needed)
Ensure bank conducts property valuation Await banks formal mortgage approval and ask for the binding offer letter (oferta vinculante).
Get it in writing IF YOU HAVE ANY DOUBT OVER GETTING THE MORTGAGE AMOUNT YOU REQUIRE, ENSURE YOU GET FORMAL MORTGAGE APPROVAL BEFORE PAYING A NON-REFUNDABLE DEPOSIT
Step 11: Prepare for completion
Get complete breakdown of funds for completion from lawyer
Ensure mortgage funds from your lending bank are in place Transfer own funds to Spain either to your own bank account or Solicitors client/escrow account
Ensure you have correct documentation in place Set completion date at Spanish Public Notary
Send all documents for completion to the Notary at least three days before the completion date
Organise bankers drafts for balance owed to seller in accordance with lawyers breakdown of funds
uyer and seller to be present for completion at notary or leave Power of Attorney with lawyer Sign Title Deeds (Escritura) and hand over cheques Keys handed to you -- congratulations!
Aftersales: Get settled in
Connect the utilities (water, electricity, gas, telephone line, etc.) in your name, and sort out your furniture Register the rates/council tax (IBI) in your name Get Home & Contents Insurance!
To understand the whole purchase process in more detail and to find out how to be an informed buyer, please contact us: info@vipalmeria.com