Find your ideal home in Mojacar and the surrounding areas with VIP Almería
Current Weather in Mojacar
Currently: Clear
High: 22°C Low: 12°C
21.9°C

Humidity: 16%
Wind: 17.7km/h North
0% Chance of Rain
Friday 27/11
Clear

11°C
21°C
Saturday 28/11
Clear

11°C
22°C
Sunday 29/11
Clear

11°C
20°C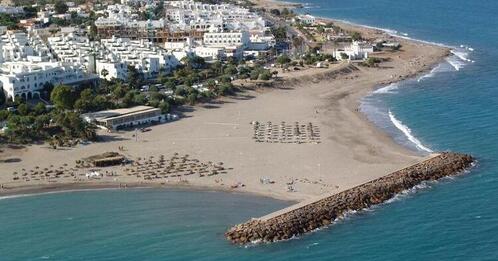 The weather is provided by
Wunderground.com
and last updated at 2:29pm on Thursday 26th of November, 2015
Your referral is the best compliment VIP can earn !!
No One Has More Experience Or Expertise To Help You Than An Agent Who Is A Realtor.
Member of the National Association of REALTORS®
NRDS ID: 061237049
Certified International Property Specialist (CIPS)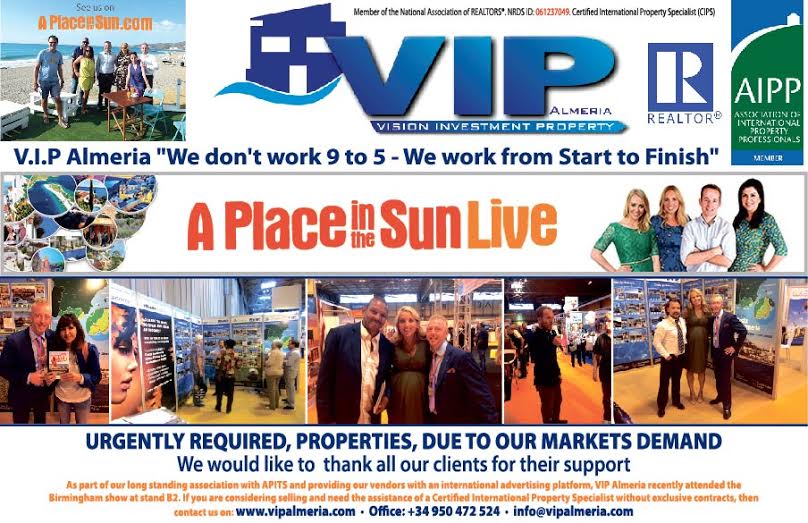 VIP Almeria have been selected and accredited by Caser® as the only Estate Agency in Mojacar to be able to offer buyers this unique value adding insurance under the "Safe Purchase Guarantee" scheme.
As a gift to our clients and added value service, when you purchase a Property through VIP Almeria, your property purchase will be Guaranteed for 20 years with Caser® Title Insurance.
An estate agent accredited with the exclusive "Safe Purchase Brand" is giving you much more than other estate agents when purchasing your home in Almeria: a certified extra property protection guarantee for the next 20 years.
Caser® guarantee that all your legal rights stated in the title deed will be respected.
Caser® certify that the property you have purchased fulfils all the agreed legal conditions.
Caser® undertake a Guaranteed Commitment of Resolution within Six Months. Lawyers expert in Real Estate Law will manage your problem with the highest standards of diligence and efficiency and if we cannot sort out your title defect within six months, we will compensate.
Peace of Mind for your most important investment.
Cover up to the purchase price agreed in the title deed. Should the problem not be resolved within 6 months, Caser® - the Insurer of the Spanish Savings Banks - will compensate you for the damage suffered with a maximum limit of indemnity of 360,000 €.
Click here for Mojacar Area information / Photos / Videos and Property
All other costal and inland areas Click here for VIP Almeria Gift of Caser® Title deed Insurance